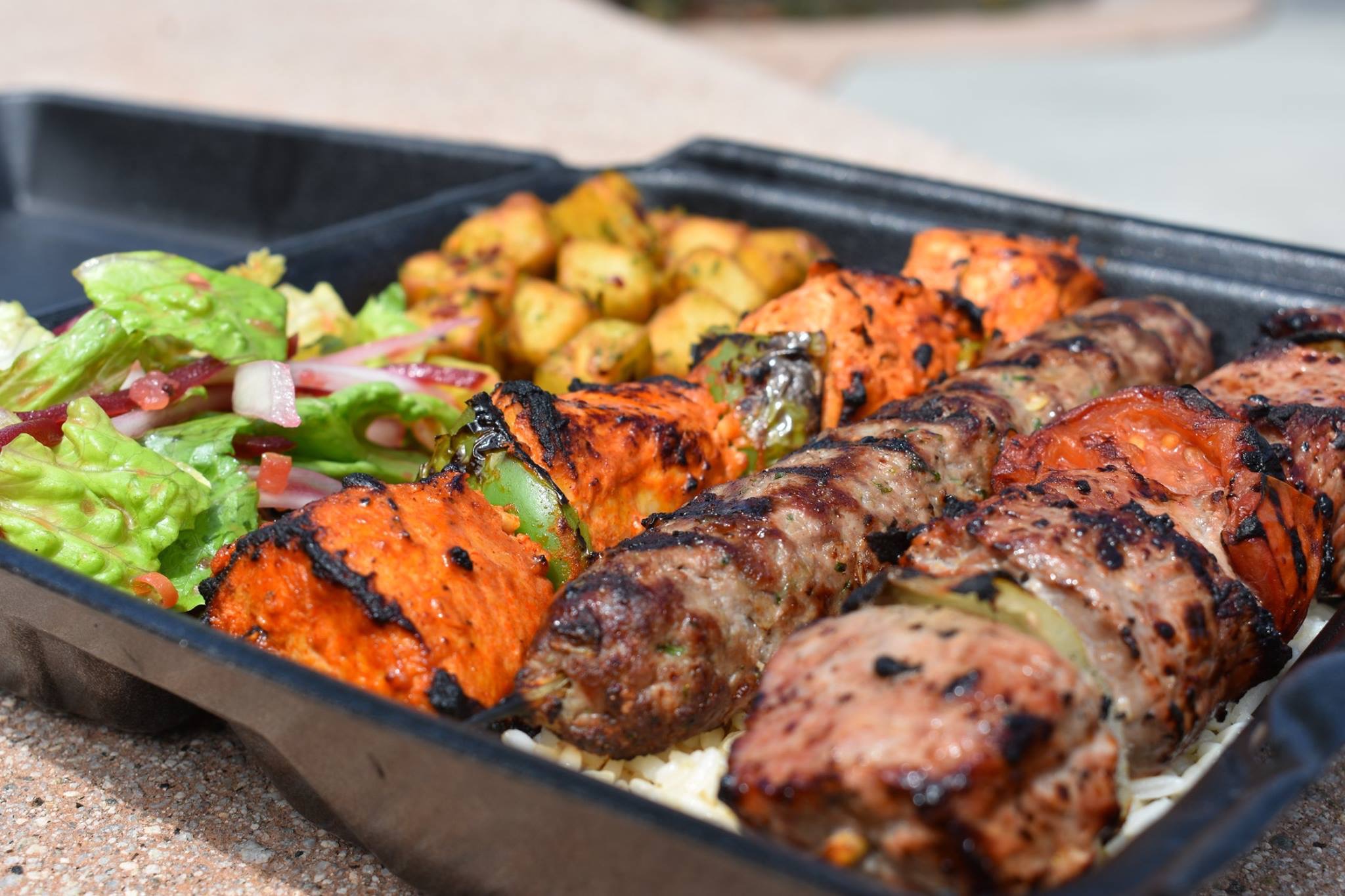 All of our food is HALAL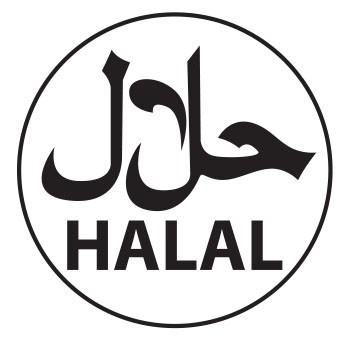 many restaurants claim their food is delicious... but we prove can it
~~~~~~~~~~
Fufu's Grill serves your food fresh and is made to order. We prepare our ingredients fresh everyday!

Catering available upon request
~~~~~~~~~~
do you like our fresh food? now get it for your whole family or workspace with our catering menu you can feed the masses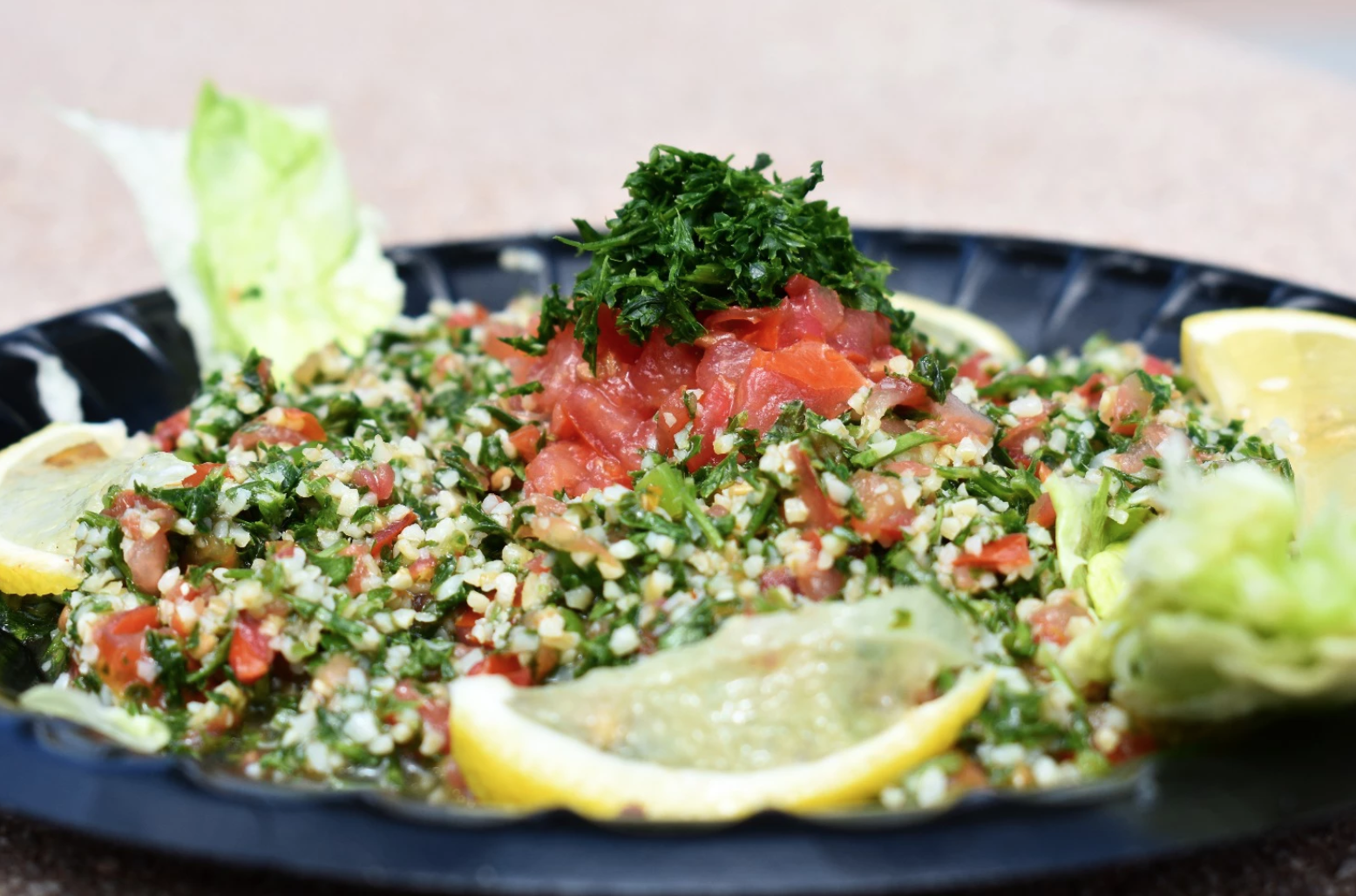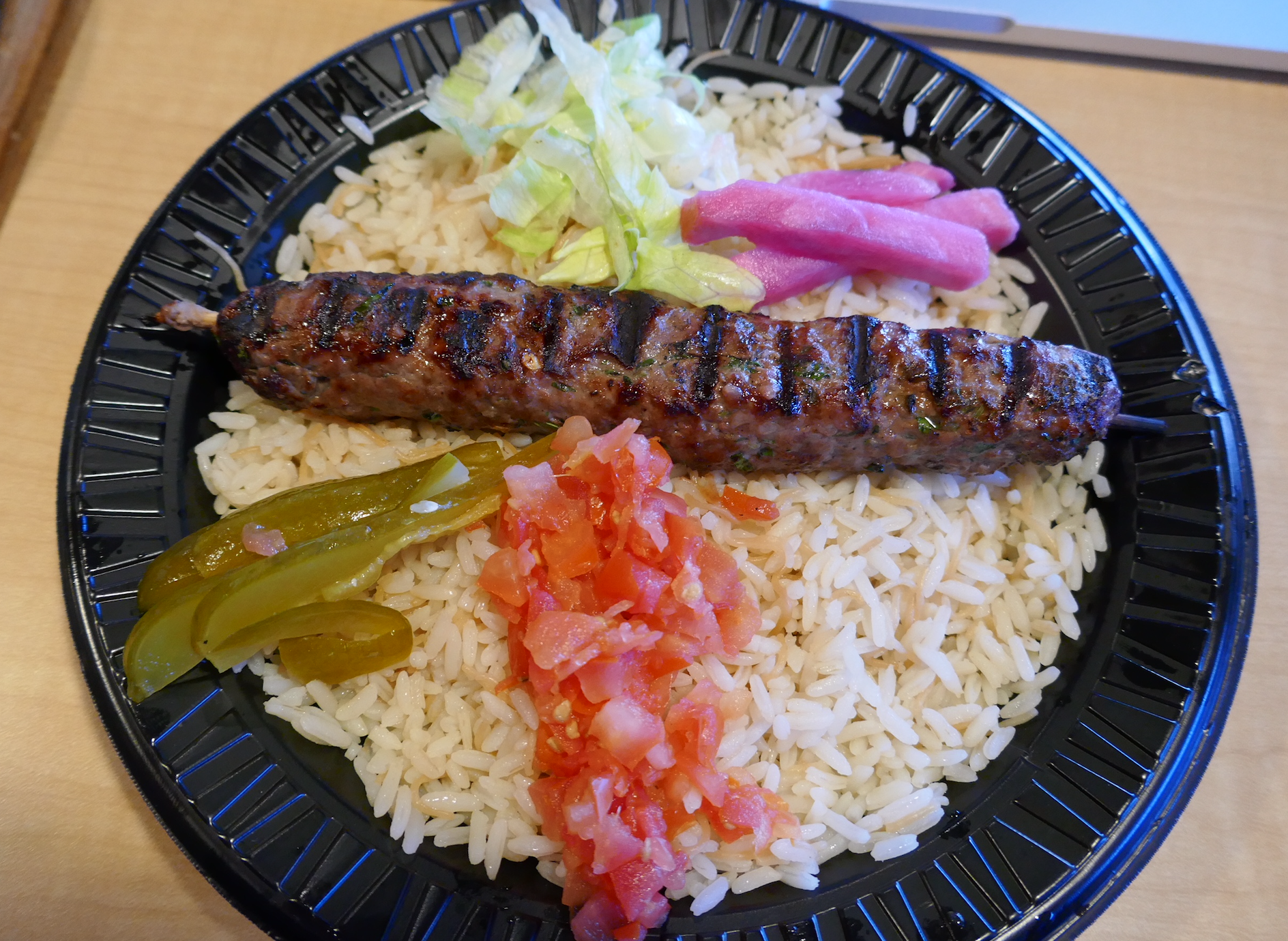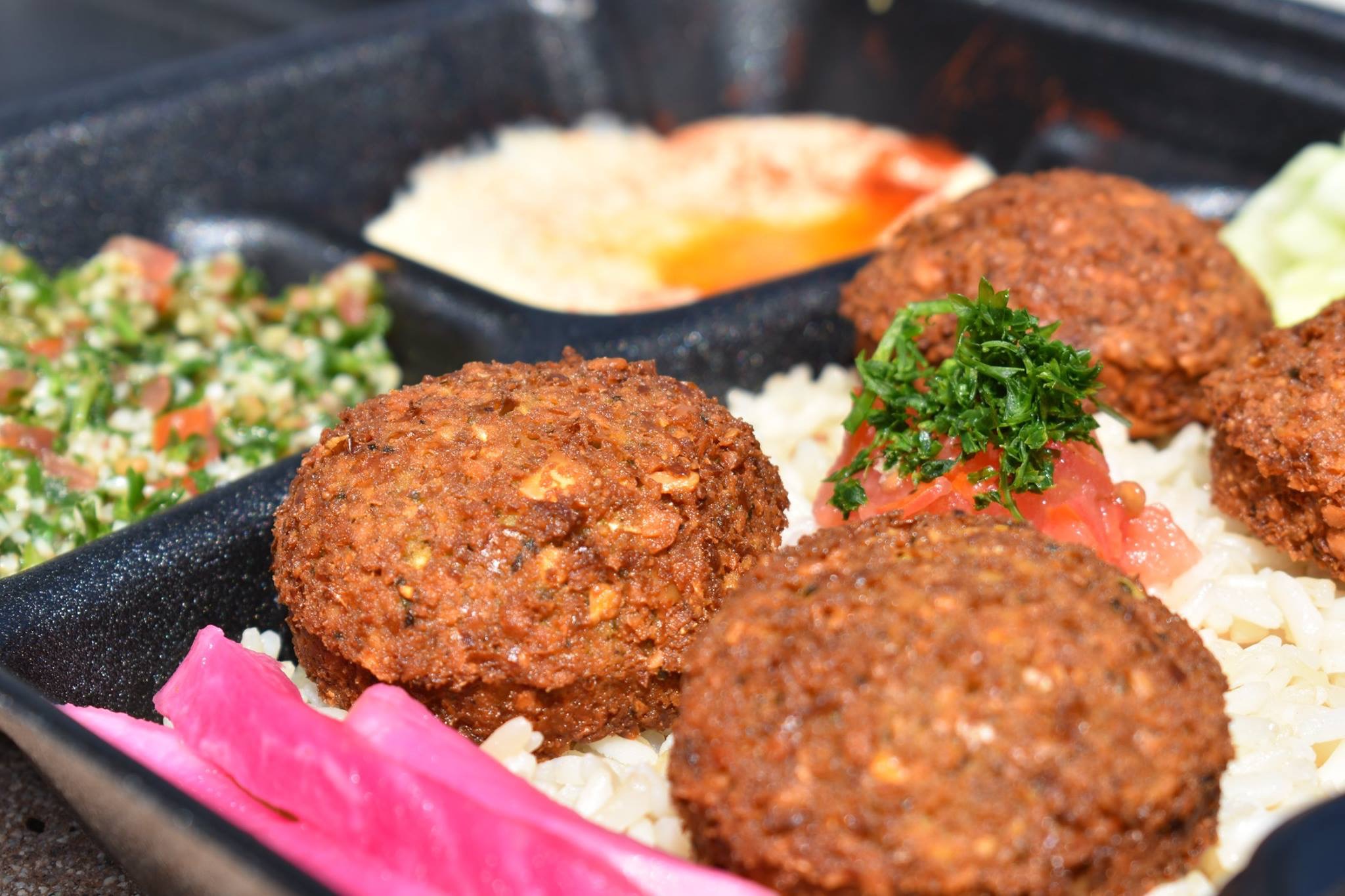 Steak & Chicken kabob w/ Potatos, rice and hummus
Our oven roasted steak & chicken kabobs are marinated in our special sauce for hours, then served jucy and made to order. Then we put our freshly ground and seasoned chickpeas that make up our signature hummum side, along with our seasoned potatos, served on top of rice. Yum!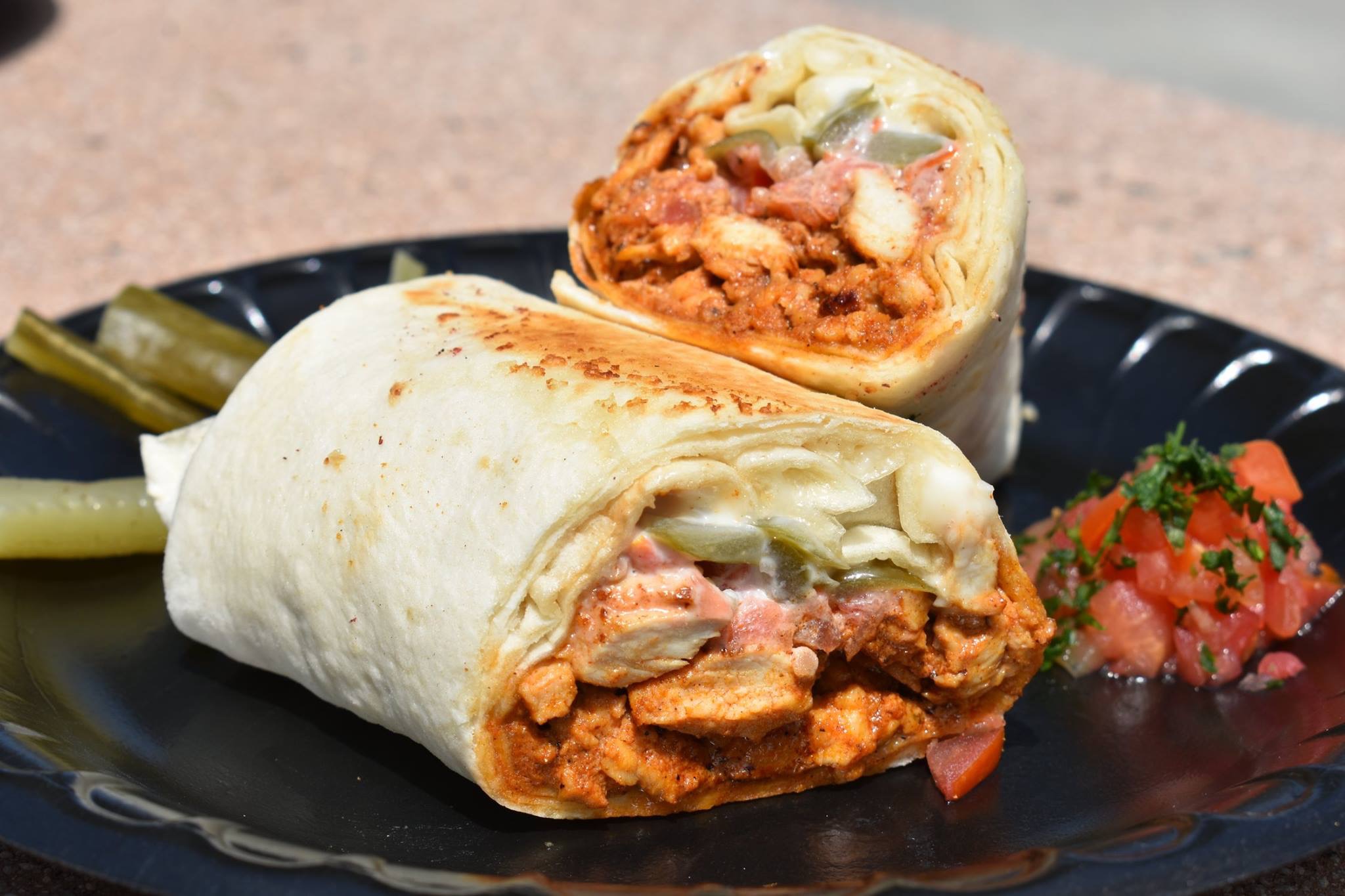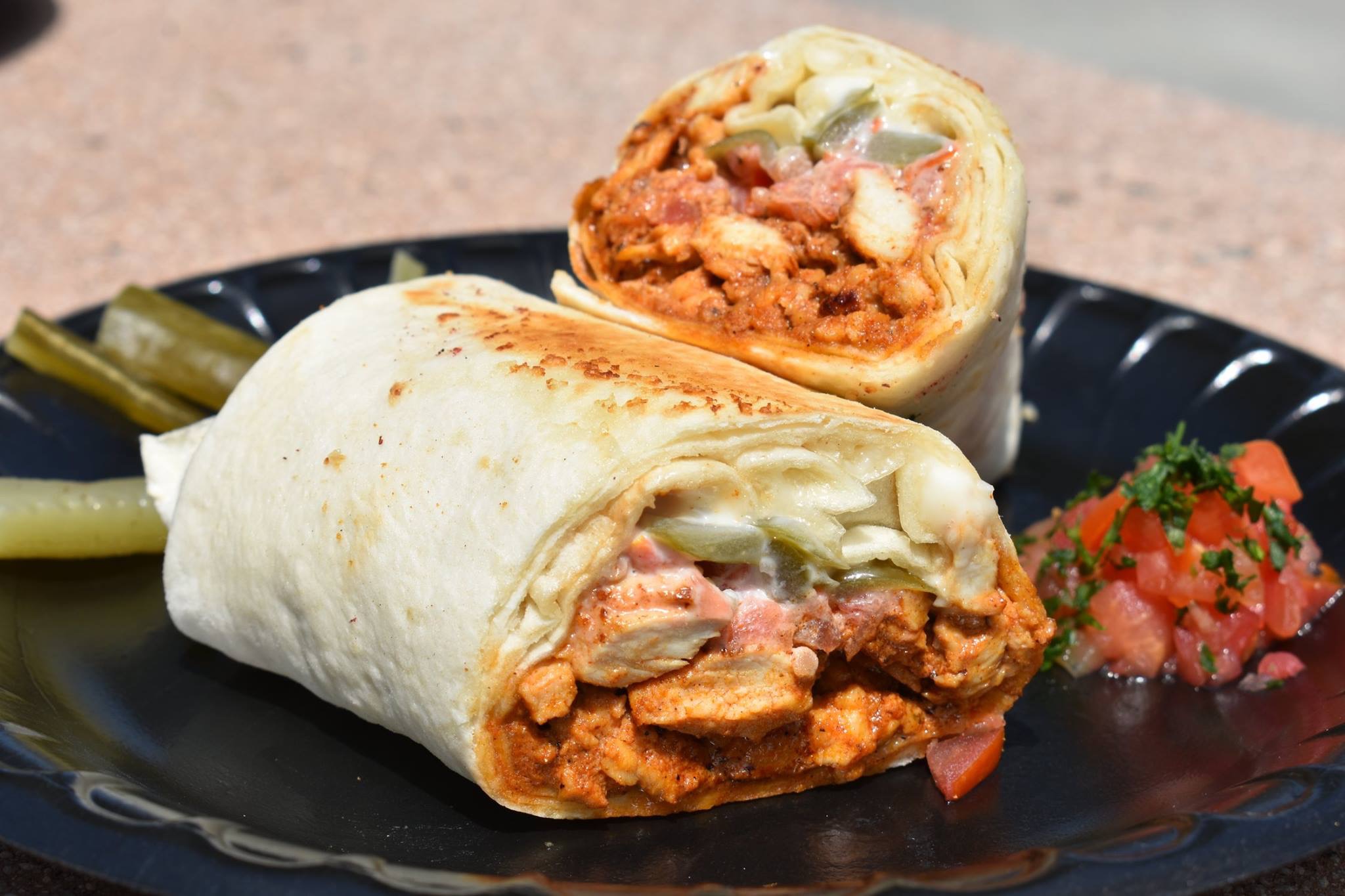 only the freshest ingredients
Hummus a'la Delicus  
Originally cultivated in the Middle East, chickpeas, which are also known as Garbanzo beans, are a versatile legume that can be eaten hot or cold. It is also used as a main ingredient in the traditional Arab meze dish hummus (mashed chickpeas blended with olive oil, tahini, salt, garlic and lemon juice).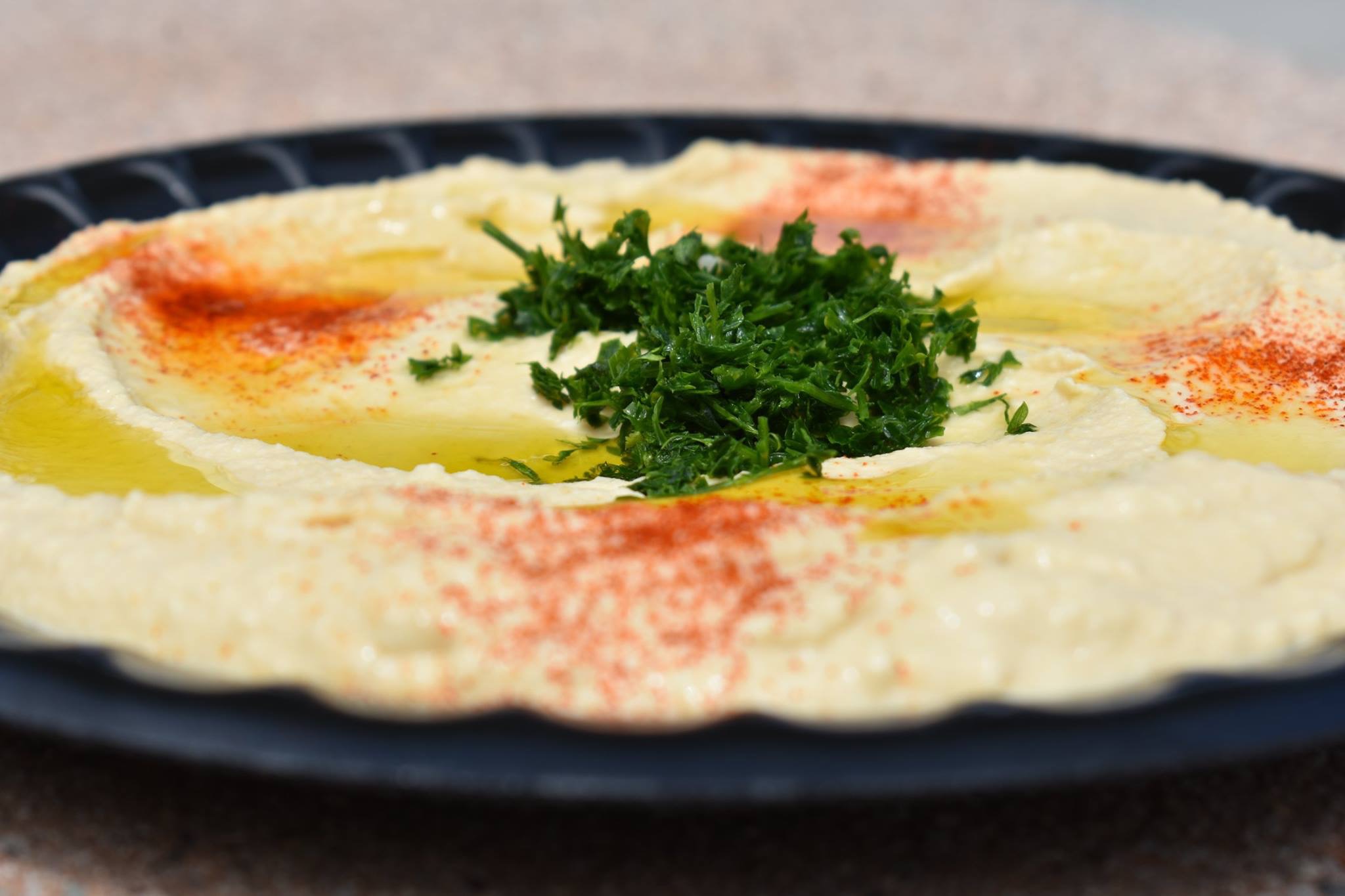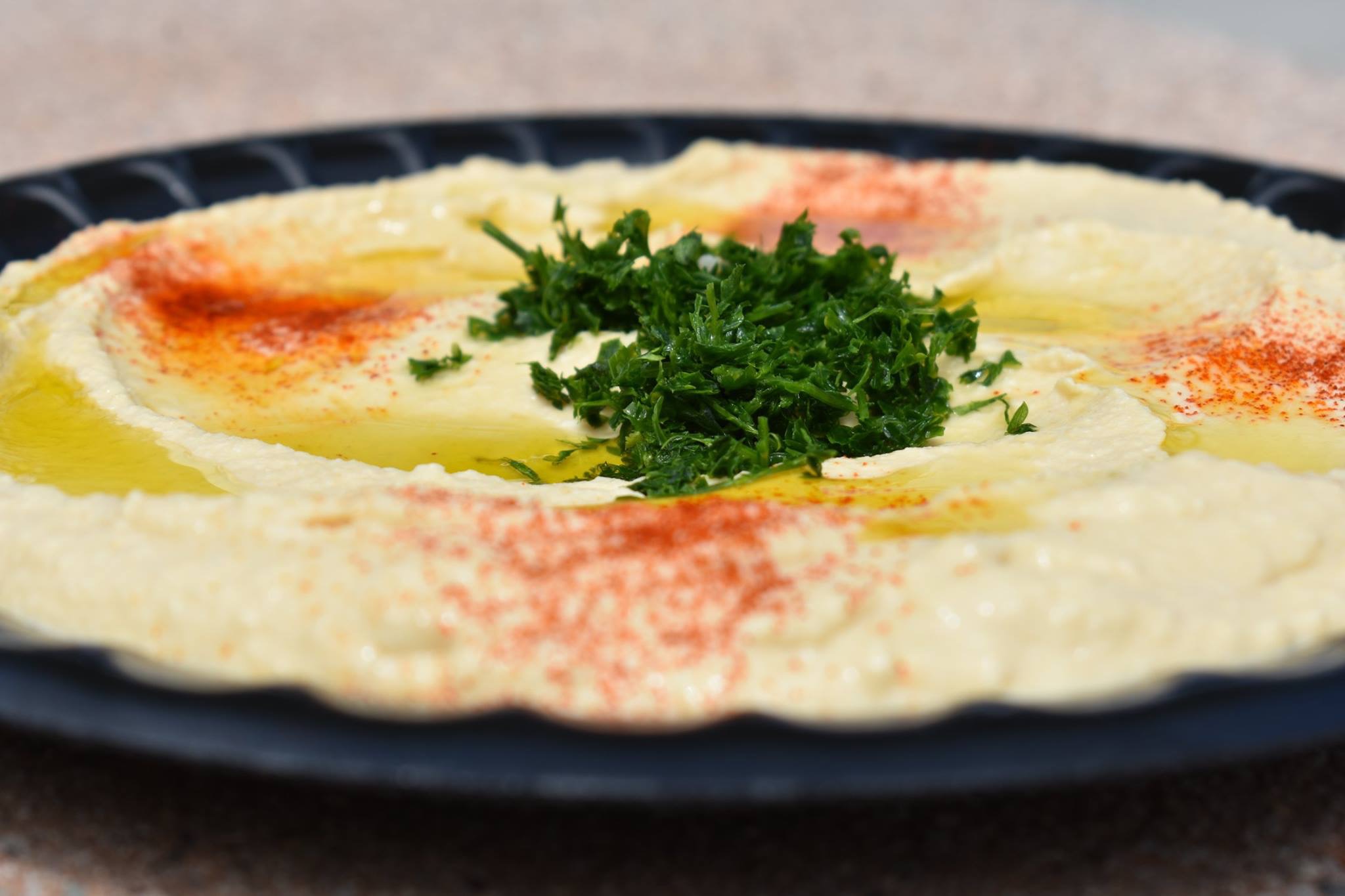 Delicious and consistent. Friendly staff who are very knowledgeable about their menu and can accommodate food allergies very well!
Tried Fufu's for the first time yesterday, and wow! Delicious! Food is fresh, service is excellent – love the great attitudes and warm, welcoming smiles! Baba ganoush, Tabbouleh, 
hummus
, Batata Harra – all absolutely delicious! Pita right out of the oven! Loved my chicken kabobs too.
Just picked up dinner for the second night in a row. My in laws are all Palestinian and Lebanese chefs and I have to say this was the best Arabic food I have had in a long, long time. The 
chicken and beef kabobs
 are succulent, perfectly cooked and seasoned with delicious fresh grilled onion, pepper and tomato. The bread is made fresh and is a thick fluffy pillow of heaven. My hubby and I are both obsessed with the baklava and all the family running it is so friendly and welcoming. We will be back many times and tell everyone.
Downtown Riverside Location
Sunday – Thursday
10:30a – 10p
Friday – Saturday
10:30a – 11:00p
Email [email protected]
Ph 951-595-4527
Address:  Riverside Food Lab
3605 Market St. , Space 7
Riverside, CA. 92501