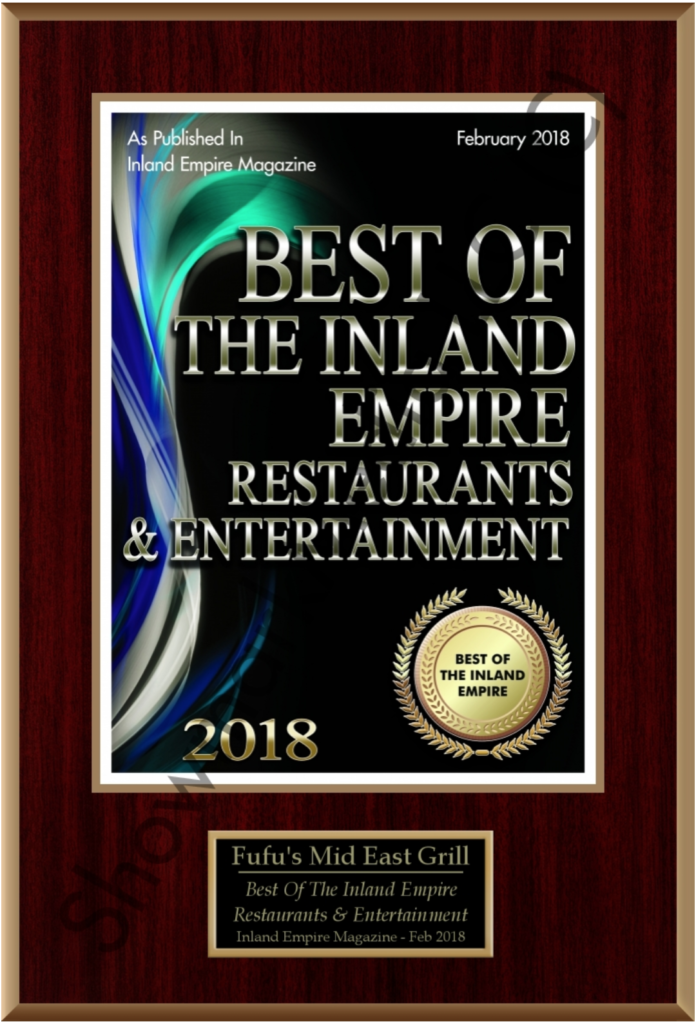 Our family is so proud to have been recognized and awarded by the "Best of the Inland Empire Restaurants & Entertainment"!
You, our customers are the reason why we take pride in making fresh and delicious Middle Eastern Cuisine each and everyday.
So we want to say THANK YOU… and will be inviting everyone to our presentation ceremony very soon… This is defiantly a good reason to celebrate and throw a party!